About RacquetFit
Welcome to RacquetFit, we educate tennis coaches, fitness trainers and medical professionals on how to work as a cohesive team to improve the lives and performance of tennis players worldwide.
RacquetFit is an educational organization dedicated to the study of how the human body functions in relationship to the various tennis strokes.
Since its inception in 2016, RacquetFit has studied all types of players ranging from the top ATP and WTA professionals to weekend enthusiasts. Data on players of all shapes, sizes, ages, and fitness levels has been gathered during this time. Using this data, RacquetFit discovered how a properly functioning body allows a player to successfully play tennis in the most efficient way possible. Additionally, RacquetFit has analyzed how physical limitations in a player's body can adversely affect the mechanics involved in tennis strokes and potentially lead to injury.
RacquetFit's mission is to educate players and industry professionals on The Body-Tennis relationship through its 'RacquetFit Certified' educational program. This program was developed by the expert panel of RacquetFit Advisory Board members consisting of tennis industry leading experts.
THE RACQUETFIT FAMILY
More than just a physical location, RacquetFit is a network connecting tennis R&D facilities, to renowned institutions of higher learning, to the worldwide community of RacquetFit Certified members. Together, they're transforming how coaches and players approach tennis instruction through an in depth understanding of The Body-Tennis relationship.
Who Needs These Courses?
Racquetfit Certification is for any tennis coach, fitness trainer, or medical practitioner looking to gain a deeper knowledge of how to increase player performance and outcomes as well as take their marketability to another level. With this certification comes the needed recognition from the leader in the tennis education, the USPTA.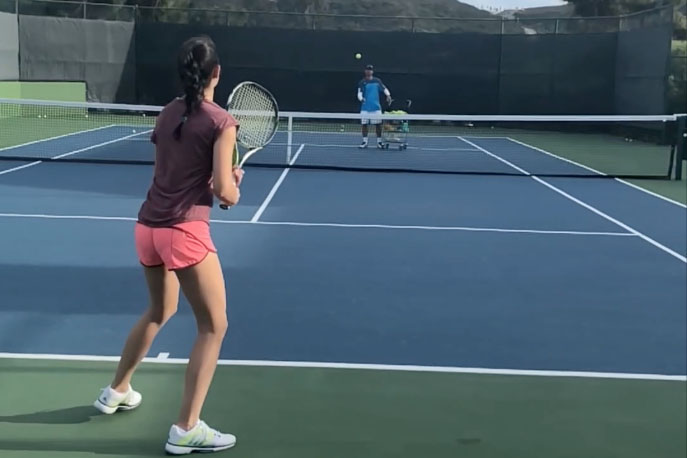 Tennis Teaching Professionals
If a student is struggling to perform, a coach's job is to quickly identify and correct the problem. Racquetfit certification gives the teaching pro a deep understanding of how the body's strengths and weaknesses affect their student's ability to perform at any level. Tennis coaches can quickly identify any physical restrictions that may be limiting a player and learn simple techniques to improve these limitations. Having the ability to connect a player's physical abilities to their technical skills gives the coach a complete understanding of why a player does what they do.
---
Medical Practitioners
Racquetfit Certification gives the medical practitioner a deeper understanding of the game's physical demands on the body and how those demands, combined with physical limitations, can contribute to injury. With Racquetfit Certification and the USPTA recognition, medical practitioners will be able to better communicate with both the tennis coach and fitness coach on proper care of the athlete.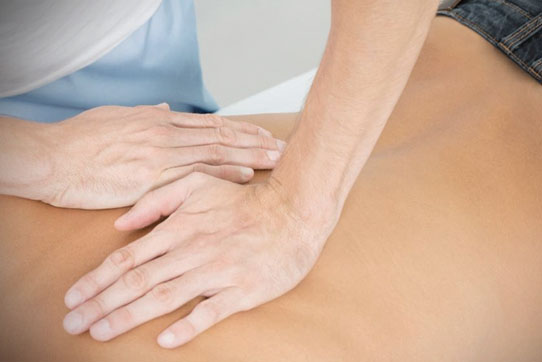 ---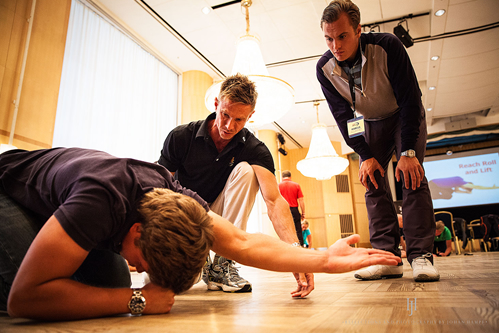 Fitness Coaches
It is imperative for a tennis-specific fitness professional to know the connection between the body and the serve, forehand, and backhand. Tennis players expect their fitness coaches to have a deep understanding of the game and know how to prepare their bodies in the gym to handle these unique demands. Attendees will learn how to quickly evaluate a player's physical abilities using RacquetFit's Tennis Specific physical assessment screen and see how the results of that assessment are correlated to the player's technical characteristics. Racquetfit Certification and USPTA recognition gives Fitness Coaches the tennis specific assessment tool needed to create effective strength and conditioning programs for players of all ages and abilities. Working in the team approach, together with the Tennis coach and the Medical practitioner if necessary, Certified Fitness trainers will be able to guide their players through performance increasing fitness programs tailored for each individual need.